Jacques Bernou L.Ac.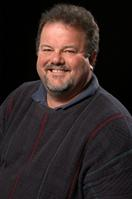 Jacques' first acupuncture treatment was over 40 years ago, in 1974. The treatment was in the back of a chinese laundry in San Francisco. Acupuncture has come a long way since then.
His passion for martial arts and massage lead him to a career in traditional Chinese medicine. He found this healing modality worked the best for him over the years.
Jacques graduated from the Academy of Chinese culture and Health Sciences with a Masters of Science Degree in Tradition Chinese Medicine. He is board certified by the State of Califonia in Acupuncture and Chinese Herbal Medicine. He was also a student of Richard Tan for over twelve years.
Jacques is also a Diplomate Certified by the NCCAOM (National Certification Commission for Acupuncture and Oriental Medicine). He is a member in good standing of CSOMA (California State Oriental Medical Association).
He has spend the past 14 years polishing his skills as a healer. First with massage and Tai Chi and eventually working as a counselor with troubled youth.
Jacques shares his office with his wife, Elea, a local Neuropsychologist. The two of them live in Berkeley with their three lovely daughters and their two dogs, Buddy and Tessa, who can be seen around the office at times.